What do you do when you're speaking and you make a mistake or there is an unexpected issue while you're on stage? Fix it, Feature it, or Forget it. Enjoy this quick infographic checklist and read more from our Blog on How to handle blunders and mistakes from the stage.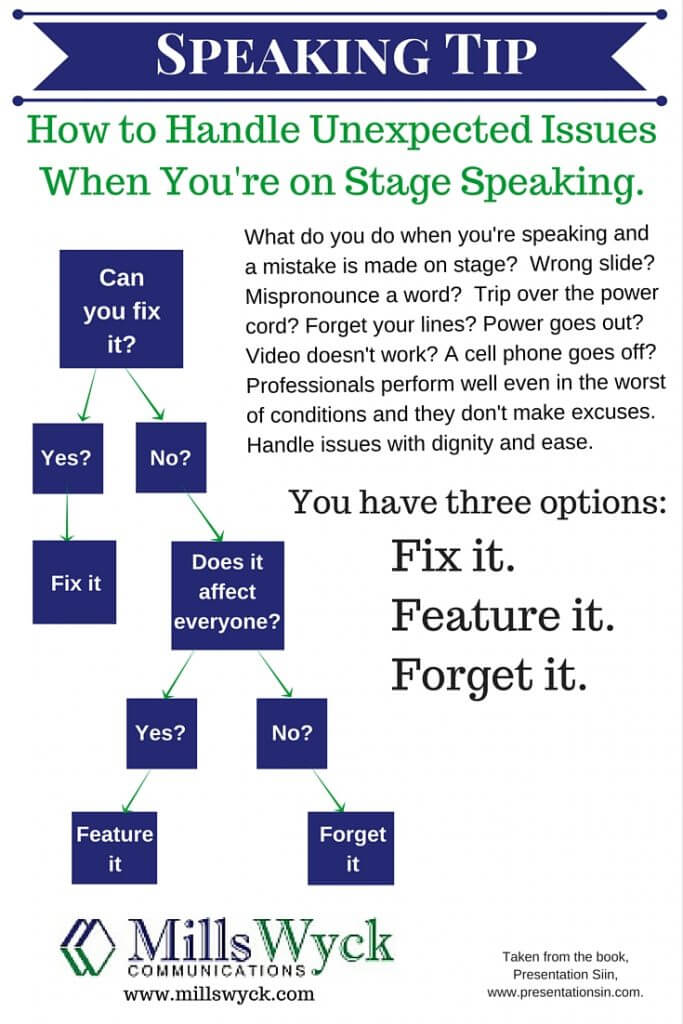 Communication matters.  What are you saying?
This infographic was published in the January 2016 edition of our monthly speaking tips email, Communication Matters.  Have speaking tips like these delivered straight to your inbox every month. Sign up today and receive our FREE download, "Twelve Tips that will Save You from Making a Bad Presentation."  You can unsubscribe at any time.