Worst compliment ever?
When I first heard this worst compliment ever at one of my high school reunions, it struck me hard. "You haven't changed a bit." I'm sure it was meant as a compliment. I wish they were applying it to my weight, physique, innocence, or maybe even my potential. Those things have all changed. But I realized quickly this well-meaning blast from the past just had no idea who I was or where I had been. And I realized I had no idea where I was going. None of us knows for sure.
(Side note: I haven't been back to a reunion since.)
In my former professional life, I went to a "Who Moved My Cheese" seminar where the concept of Capacity for Change was introduced. Some people love it (I do). Some people hate it (Groundhog Day lovers who want tomorrow to be just like today). But one thing is for sure: change is coming. Some good. Some bad. Some just is. But things will never stay completely as they are. Social trends change. Relationships change. Skills change. Businesses change.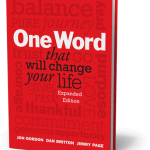 I love January. Perhaps it's because my birthday and my son's birthday are early in the year. Perhaps the challenge to train my brain to write 2-0-1-NINE on all my notes (I don't write many checks and most of my typing autofills, so this isn't as big a deal as it once was). Perhaps it's my annual trek to find One Word to focus on for the year. Or maybe it's that inner hope that the future will be better than the past. It isn't always so, of course, but we humans cannot shake the hope that it will be.
Since this newsletter is the place where I can share with a wide and very diverse audience on my thoughts and ideas on how communication and coaching change our lives, I'll avoid making this a personal accounting of the personal changes that are a constant source of joy and frustration (and since I abandoned social media to share about me long ago, you'll have to spend time with me to find out – something I learned this year from my international roamings). But 2018 was a year of amazing change and opportunity. Since I can't predict the future, I'll just say it will be tough to top.
And because the past is behind us and cannot be changed, I want to turn our attention to the future and what might change. Certainly, the most important change we can strive for is that of ourselves. Not our government, our neighbor, or the economy. The first step is awareness. The honest truth. That's the biggest promise we make to our clients. We will give you the truth about your skills and the path forward. And – if you're willing – we can be an instrument of change for your communication skills and the opportunities that will open.
We have some new resources that can be part of your journey and your communication goals:
ProScan Certified – We are now certified to administer the ProScan personal dynamics survey. This comprehensive tool allows clients to understand themselves and their pre-wired challenges to communicating and leading well. Good for individuals or teams, it takes only ten minutes to take and an hour to debrief.
New Podcast – The MillsWyck Minute podcast. As per our philosophy, these practical, short, and fun tips will challenge and educate you. Catch them on the go or use them to start discussions with your team.
Two new trainers – More on this at a later date, but we have two new trainers on board to give us more options and more expertise to train your group, anywhere in the world, whenever it works for you.
Online Video Training – We're working on some online video training resources that can be accessed on your schedule and in your location.
While we are excited about the future, enjoy with us just a short moment as we look back at some of our more prominent highlights of 2018:
We spun off and launched alanhoffler.com, the speaking website of our founder, Alan Hoffler (he speaks, too!). This includes two new keynotes (The Four Questions and Coaching to Win).
We repaired and moved MillsWyck.com to a more reliable server to prevent future hacks.
Alan started a mentoring program for professional men a half generation behind him, walking them through a six-month program of growth and discovery.
We coached a record number of private clients (identities cannot be shared, but we got to be part of some amazing folks' lives!).
We served clients with an unprecedented international travel schedule in South Africa, Egypt, and the Philippines, as well as multiple domestic locations.
That was all great, but the best is yet to come!
What can you do to make positive change in your life today? Don't let anyone have a chance to give you the worst compliment and tell you that you haven't changed a bit.
Communication matters, what are YOU saying?
This article was published in the January Edition of our monthly speaking tips email newsletter, Communication Matters. Have speaking tips like these delivered straight to your inbox every month. Sign up today to receive our newsletter and receive our FREE eBook, "Twelve Tips that will Save You from Making a Bad Presentation."  You can unsubscribe at any time.