On the first day of my son's Tee Ball practice, dads and coaches shouted the immovable rule of baseball to anyone who would listen: "Keep your eye on the ball!"  It's good advice for baseball players (and fans).  It's good enough advice that it's still given by coaches at the major league level, although hopefully dads aren't barking much advice from the stands by then.  You might say it's the most important thing to a baseball player.
I've been in the midst of several coaching engagements lately, including young professionals needing help as they take the big stage for the first time, seasoned authorities looking for a midlife boost, and groups pitching prospects on sales that are in the tens of millions of dollars.  It doesn't take long in our journey together before there is an exasperated sigh as they realize the magnitude and work that goes into becoming a world-class presenter.  It's the ugly truth I have to deliver that goes on the "bad news" side of the equation: developing good communication skills is hard and takes significant effort.  
But I never let that statement go without some emphasis on the good news.  It seems that presenters like to give the good news first but listeners want the bad news first. The good news is this: ANYONE can learn to be an effective communicator. Anyone.  Including you.  The most important characteristic in those that take the journey and develop the skills is their mindset.  Those that believe they can be better and want to be better will become better.  If they work at it.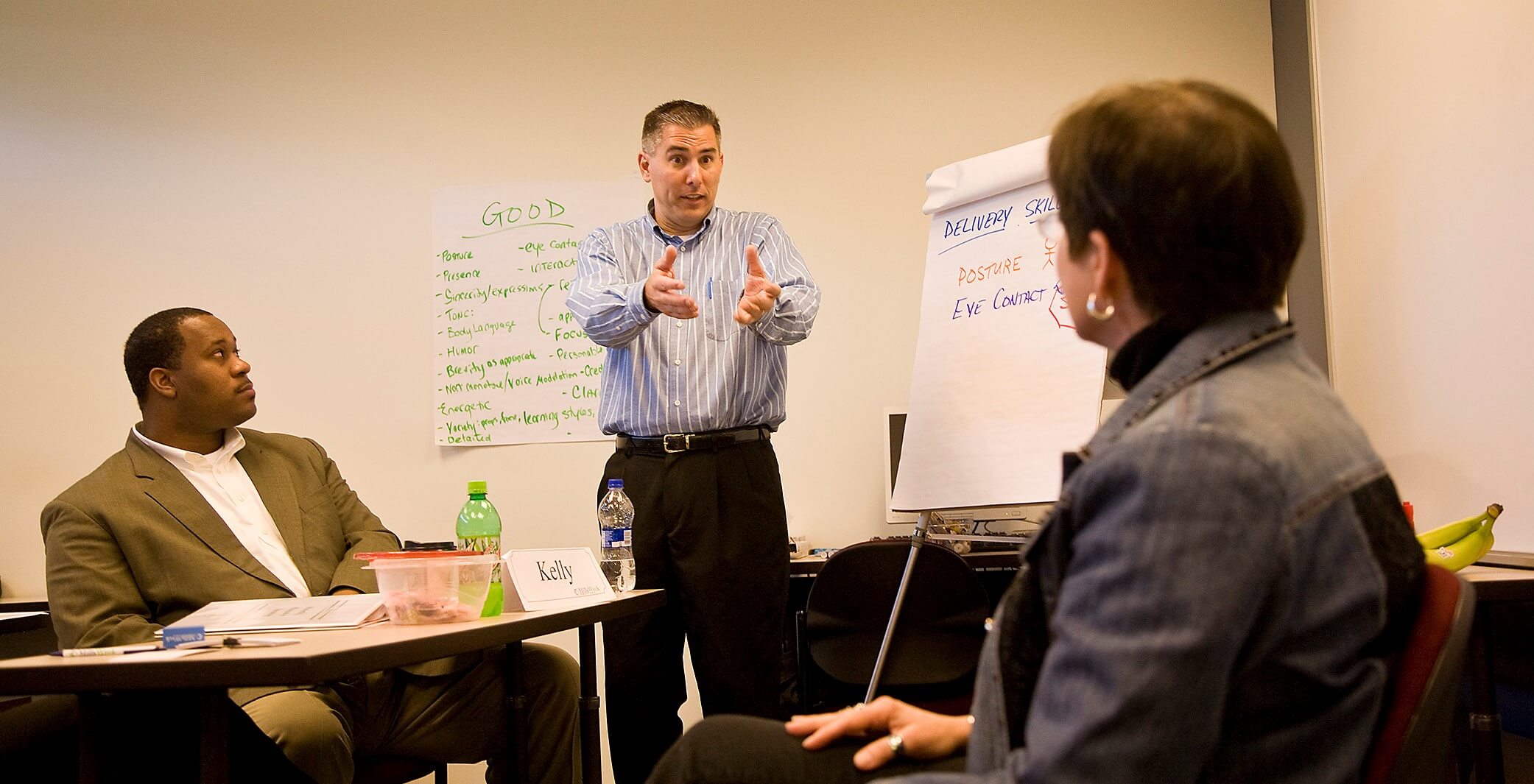 But the practical recognition of how ingrained their bad habits have become is a tough realization. Since many of our coaching clients are on a deadline, the question seems both wise and inevitable: What's the MOST important thing I could do that will make me better?  One client put it this way: "Where do you think the quick wins would be vs. the areas that require more practice?"  I chuckled.  What can I change without working too hard!?  Call it the quick win, best bang-for-my-buck, low-hanging fruit, the no-brainer, or the lay-up (I love a good sports analogy!), where do we start when there is a lot to accomplish?
We're always looking for the quick wins.  What can we eliminate to save money? What food can I drop to lose weight?  What could I say to make a bad relationship good?  
Is life really that simple? Of course it isn't.  
Supposedly there are 189 coachable elements to a golf swing and failure at any one of them can make a ball travel off course.  There may be a similar number of skills to learn in speaking, and they are all important.  But there are simple steps we can take to improve any situation that aren't hard, time-consuming, or costly.  I've chosen my favorite "most important things" from each of the three areas of our communication model (borrowed and translated unashamedly from Aristotle).  I spend most of my coaching focused on these behaviors in my clients.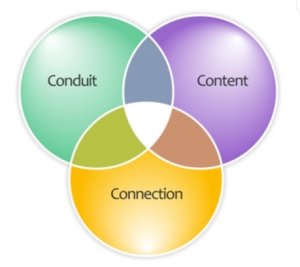 Content

– spend the time to extract and define your

One Thing

.  What is the thought that completes the sentence, "

If you don't get anything else out of what I say today, remember ____.

"  

Conduit

– there are lots of skills that take practice. But none has so many positives for the speaker and the listener like learning to S.T.O.P.  Only speak to a set of eyes.  Use that skill to create pauses at the end of every thought and sentence.  

Connection

– If we can't connect as speakers, we won't have the attention of our audience.  The most effective way to connect is to become a good storyteller. 

Stories

create movies in the mind of the listener that allows their brain to imagine and reflect on the topic at hand. That's essentially the definition of the word "entertain," and a great goal to have as a presenter.
There is certainly more to do than these three tips to become a seasoned communicator.  But if you've reached an impasse in your skills or are just frustrated, these are great places to start.  Keep your eye on the ball!
Check out the MillsWyck Communications YouTube Channel for more tips!
Communication matters. What are you saying?
Want more speaking tips? Check out our Free Resources page and our YouTube channel.
We can also help you with your communication and speaking skills with our Workshops or Personal Coaching.
This article was published in the November edition of our monthly speaking tips email newsletter, Communication Matters. Have speaking tips like these delivered straight to your inbox every month. Sign up today to receive our newsletter and receive our FREE eBook, "Twelve Tips that will Save You from Making a Bad Presentation."  You can unsubscribe at any time.